Main content
Commerce
Transformation
Days 2022
22-23 September 2022 Wroclaw, Poland + Online
One of Europe's most in-depth conferences dedicated to the digital evolution of business returns for its 7th edition!
scroll down
The 7th Edition of CTD
Commerce Transformation Days (CTD) brings people across Europe together to explore the most influential and emerging digital trends to impact business
From the heart of Wroclaw – the "Silicon Valley of Poland" – CTD provides an exclusive, centralized platform for lectures, discussions, workshops and wider knowledge exchanges. Available online & offline as a hybrid event, CTD brings digital business leaders from around the world. Executives, investors and partners alike have the unique opportunity to reach the global commerce community.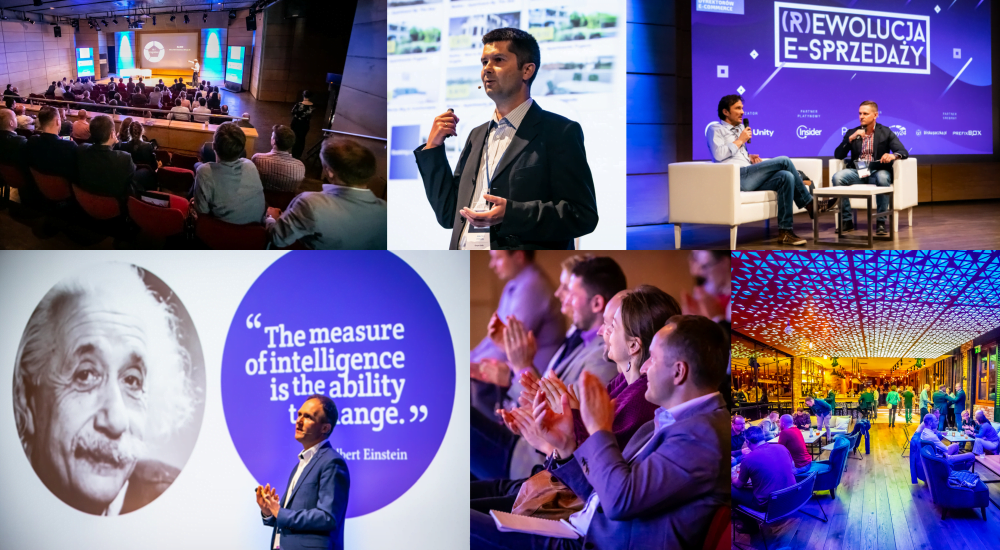 20+
Speakers and Special Guests
Testimonials
A great meeting place for people from the e‑commerce industry who are looking for inspiration, want to expand their knowledge or meet potential partners.
Marcin Schmidt
Zalando SE
Two years ago, during this event, I established business contacts that pay off to this day. What distinguishes this conference is the high level of participants' integration, with many opportunities for establishing relationships and networking.
Michał Przybysz
IKEA
I've met people from a variety of industries in e-commerce and support companies. I conducted a lot of very valuable backstage talks, a lot of great ideas for doing something that does not exist in Poland... in various, surprising industry combinations.
Stefan Batory
Booksy / iTaxi
The event is attended by people from other industries, practitioners - which results in a strong exchange of experiences. Interesting thematic blocks, a lot of comfortable and pleasant space for conversations in the lobby, great networking.
Agnieszka Zamojska-Sroka
Archicom
A Venue with a View
Welcome to Concordia Design
Concordia Design, minutes from the city centre, is found in one of Wroclaw's most scenic corners. Designed by Dutch Architects MVRDV and winners of ArchDaily's international "Building Of The Year Award", we invite you to join us on Slowdowa Island!
Details
2014
The very first CDE (Congress of E-Commerce Directors) saw 90 guests and speakers attend in Krakow – including partners from Raben, Orcale and payU.
2015
CDE returned for a second successful year. This time, 110 guests and speakers attended, including partners from GO.pl, Freshmail, Przelewy24 and Raben.
2016
130 individuals attended the 3rd edition of CDE, once more in Krakow. Key partners included Dotpay, Poczta Polska, Trusted Shops, Data Space and Mall.pl.
2017
Moving to Wroclaw, the 4th edition of CDE includes 150 guests and speakers, including partners from Przelewy24, Raben, Emarsys, Sente, EmailLabs and Quarticon
2018
Once more in Krakow, CDE's 5th edition is attended by over 150 guests and speakers, with partners from Przelewy24, Raben and payU.
2019
Rebranding as Commerce Transformation Days, the 6th event in Krakow has over 150 attendees, with partners from ICAN and MIT Sloan Management Review.
Top Brands on Past Editions